We all are aware of how Refreshing and Charismatic Fresh Flowers Décor can be. But this is a thing of the past. Now with Dried Flowers in the picture, the World Of Floristry has never been the same. 
Dried Flowers require minimal care and can last for more than a couple of years. Dried Flowers are frozen in time, metaphorically and quite literally.
And speaking of their uses, well you can let your inner artist shine and curate Dried Flower Bouquets, Dried Flower Décor, Table Arrangements, Floral Wedding Décor, Hotel Events Décor, etc as per your imagination and likings. 
So let's take a look at some Dried Flower Arrangements Ideas that you need to try right away!
Dried Flower Wall Backdrop 
A long-lasting Dried Flower Wall Backdrop is a great option to introduce the beauty of preserved nature in your Interiors. The Best thing about this Dry Flower Decoration is that you can play around and experiment with a lot of Dried Flowers in various textures, colors, and sizes.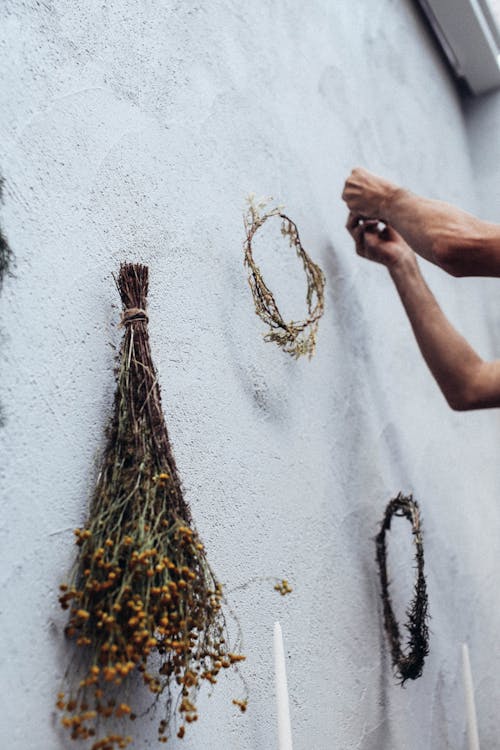 For starters Dried Flowers Bunches of Dried Peonies, Dried Acroclinium, Preserved Lavender, Dried Spray Roses, Dried Bunny Tails, etc. can be a good choice because of their bright and unique appearance.
Once you have selected the flowers for your wall, tie them in small bunches with a ribbon and stick them to your wall with some clear tape. 
The Chic Corner Every House Deserves 
For this boho Décor theme, all you need is some Fluffy Pampas Stems, a Tall Vase, and the favorite corner of your space! Now you choose the Dried Pampas Grass that blends seamlessly with your interiors.
For a Neutral look, you can go with Pampas in subtle, earthy tones like Natural Pampas, Bleached Pampas, or Pampas in Natural Brown.
Or to add a pop of color, you can go with Bold shades of Pampas like Cerise Pink, Dark Blue, or perhaps a Coloured Pampas Bunch.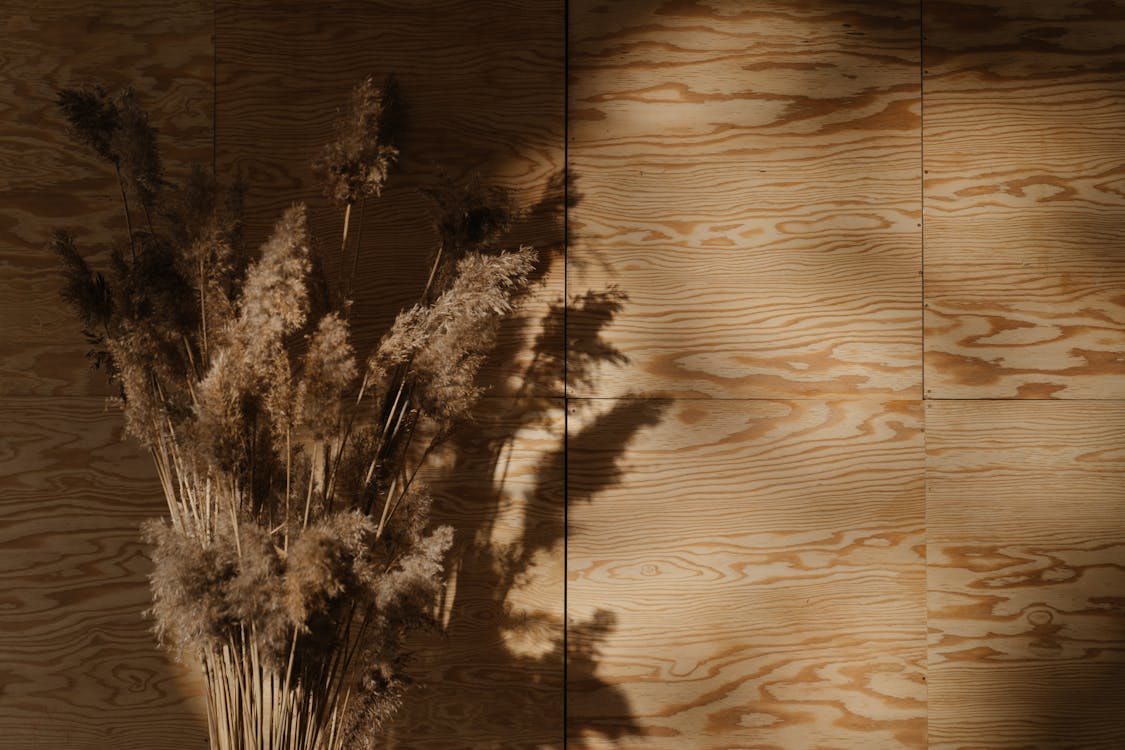 The great thing about Dried Flowers and Dried Grass is that they will last forever. Inculcate them in your home or office without thinking about their maintenance twice. Because as an alternative to Fresh Flowers, Dried Flowers can add a lot of elegance to any space but on a budget.
For the people who regularly buy flowers, it is time for you to switch to Preserved Flowers since they are literally a one-time investment. 
Engagement Parties, Gender Reveal, Wedding Décor, Hotel Events & Much More 
The Special Movements of your life deserve a Special Décor but that shouldn't burn holes in your pocket. While Dried Flowers are natural, eco-friendly, and sustainable, they are also comparatively less expensive than Fresh Flowers. This is why you can opt for a variety of Preserved blooms, Foliage, Dried Bouquets, etc to make your Events special and memorable. 
Use such Dry Flower Decorations for your Engagement Party, Wedding Table Arrangements, Hotel Events, Gender Reveals, Poolside Parties, etc.
Style the Dried Blooms in vases and pots, create hanging décor balls, or create a DIY Flower Wall as mentioned above.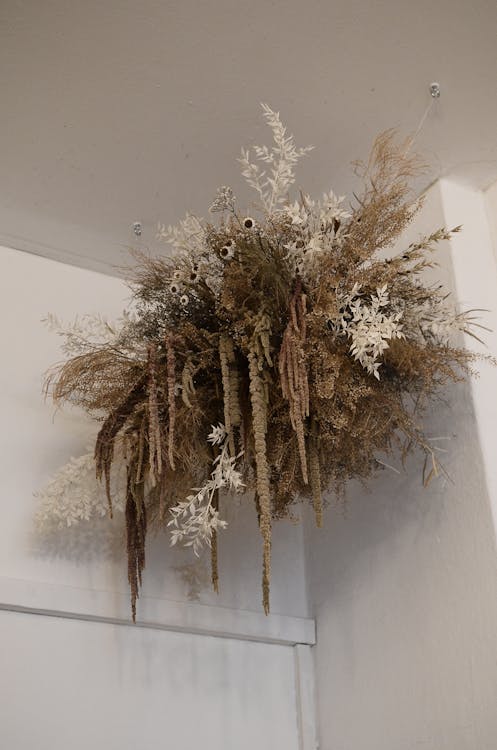 For instance, an easy way to make Gender Reveal Parties unique is by adding a combination of Persevered Pink and Blue Flowers.
On the other hand, Dried Palms are always a win-win when it comes to an exotic-themed wedding or summer party. Large Palm Leaves are eye-catching, versatile, and come in numerous styling options and colors.
All Year Round Wreaths  
Dried Wreaths will always have a special place in our hearts no matter what. They remind us of the comforting Christmas season and the joys that come with it. But why wait for Christmas if you can have pretty & long-lasting Dried Wreaths in your space forever.
To curate your own wreath, simply take a base ring and start adding your favorite Dried Flowers and Foilage around it with the help of glue. Add on the leaves and flowers in a circular manner around them to achieve the best results. 
The uses for Dried Floral Wreaths are endless. Apart from the front door,  you can use them for Baby nurseries, Wedding Decorations,  Baby showers, etc. Flower Hoops are also in trend right now.
They can effortlessly add a lot of texture and color to your interiors. 
Conclusion
For an expansive arrangement with a bit of drama, you can use Dried Thistles. For a soft elegant look, you can go with Luxury Dried Bouquets. In a nutshell, for Dried Natural Flowers Arrangement, the sky is the limit.
Use your creativity and amp your imagination to decorate your space like never before. Start experimenting and in the meantime, we have some inspiration to get you started!
And if you are looking for Flowers online, you have landed at the right place. Dried Flowers and Décor has it all.
You can find everything from Dried Flowers, Dried Pampas, to Dried Palm Leaves, and stunning Décor Pieces here. In case you have any queries or want to place a bulk order, feel free to contact our Team of Expert Florists right now!