This spring, add a little extra joy to your home with dried spring flowers! Dried spring flowers are the perfect addition to your home. Spring flowers can add a very fresh and beautiful look to your home whilst creating anatural and lasting look.
Follow this guide to find out about interesting flower combinations you can use and also the various ways in which dried spring flowers can be used for your home decor.
Top 5 Dried Spring Flowers Combinations to Add a Little More Spice to Your Décor
Lavender and Gypsophila
The combination of dried lavender and dried gypsophila is popular in vintage-inspired décor styles, where the unrefined beauty of these flowers can really shine.
Lavender's subtle shades of purple and blue balance the soft, white, cloud-like blooms of dried baby's breath. This dried purple flower, with the white spring flower, can be arranged in a variety of ways.
Eucalyptus and Cotton 
The combination of Dried Gossypium and Preserved Eucalyptus is perfect for farmhouse-style decor. Preserved Eucalyptus has a muted green color that goes with materials like wood and linen to create an organic look.
Dried Cotton, with its soft, fluffy appearance and pure white colour, adds a sense of warmth and coziness to the arrangement, making it perfect for creating a welcoming atmosphere in your home. 
Rose and Fern
This combination adds a touch of elegance to any room. Dried roses are classic and timeless flowers that come in a variety of colours, from bold reds to delicate pinks. They add vibrancy to this arrangement. 
Preserved Ferns, on the other hand, have a soft and feathery texture that complements the delicacy of the roses. They also bring a touch of greenery to the arrangement, making it more natural and organic.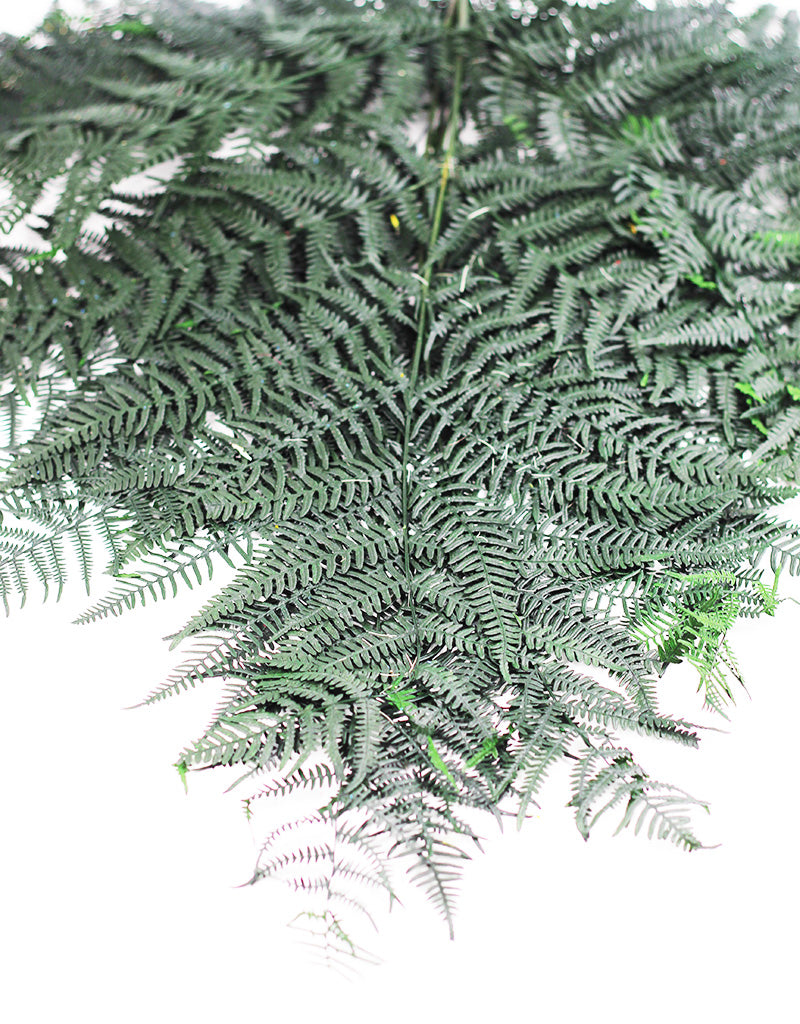 Sunflowers and Wheat
This combination is perfect for spring-inspired decor. Dried Sunflowers are bright and cheerful flowers that bring a touch of sunshine to any room.
Dried Wheat (Triticum), on the other hand, is a natural and rustic material that adds texture and warmth to the arrangement.
Peonies and Pampas Grass
The combination of dried peonies and Dried pampas grass is a beautiful and unique way to add elegance to any setting. Peonies are classic flowers known for their full, rounded blooms and soft, pastel colours, while Pampas grass is a tall, feathery plant with a wild and untamed appearance.
The delicate petals of the peonies contrast with the wild and wispy strands of the Dried Cortaderia. Perfect for a spring flower wedding!
Remember, these are just a few of many possible dried spring flower arrangements. Be creative and experiment with different colours, textures, and styles to find the perfect arrangement, or a spring flower bouquet, for your spring decor!
We can also add foliage with different arrangements, to add more diversity and colours.
4 House Décor Ideas using Dried Spring Flowers
Create a dried flower wreath
A dried flower wreath is a beautiful way to showcase the beauty of spring flowers in your home. You can mix and match different flowers, colours, and textures to create a unique and beautiful spring flower wreath for your front door.
Use a dried flower bouquet as a centerpiece
A dried flower bouquet can make a lovely spring table centerpiece for your dining table, coffee table, or any other surface in your home. You can mix and match different colours and textures to create a unique and visually appealing arrangement.
For added interest, you can also add some greenery, dried berries, or other decorative elements.
Hang dried flower garlands
A dried flower garland can add a touch of natural beauty to any room in your home. To create a garland, you'll need a length of twine or ribbon and some floral wire.
You can mix and match different flowers and colours to create a unique and eye-catching dried garland.
Display dried flowers in shadow boxes
Shadow boxes are a great way to display your dried spring flowers in a visually striking way. To create a display, choose a variety of dried flowers and arrange them in a shadow box by gluing them directly to the backboard.
You can mix and match different flower types and colours to create a unique and visually interesting display.
These are just a few of the many spring decorating ideas. Overall, dried spring flowers are a versatile and beautiful decor element that can add a touch of natural beauty to any home.
Whether you choose to create a spring wreath, a centerpiece, or a garland, there are many creative ways to incorporate dried flowers into your spring decor. 
Dried spring flowers are not just a viable option for you, but also a beautiful touch for your home! They are long-lasting, convenient, and affordable.
This blog talks about only a few spring flowers that you can use for your decor. Take a chance and experiment with different arrangements and combinations! Also, do check out our website for more options and images of spring flowers.
In case you have any queries or want to place a bulk order, feel free to contact our Team of Expert Florists right away!